I am going to digress from photography for a minute. Last night I picked up my new Surly Long Haul Trucker from Saturday Cycles. (
http://www.saturdaycycles.com/
). This morning was my first day to ride it to work. Here are a few thoughts.
Mark and Steve and Saturday Cycles were outstanding! A great couple of guys and a great bike shop. I got fantastic advice and outstanding service. They sell the stuff that the rest of the bike shops won't sell. After talking with Mark last night, it seems that his business model is working well. Sell great steel framed commuter, touring, mountain, and comfort bikes with all the accessories and only be open on Saturdays (except by appointment). Who would have thought that would work? Thanks Mark!
Now on to the bike. I did the whole thing up in black. Here are a couple of pictures: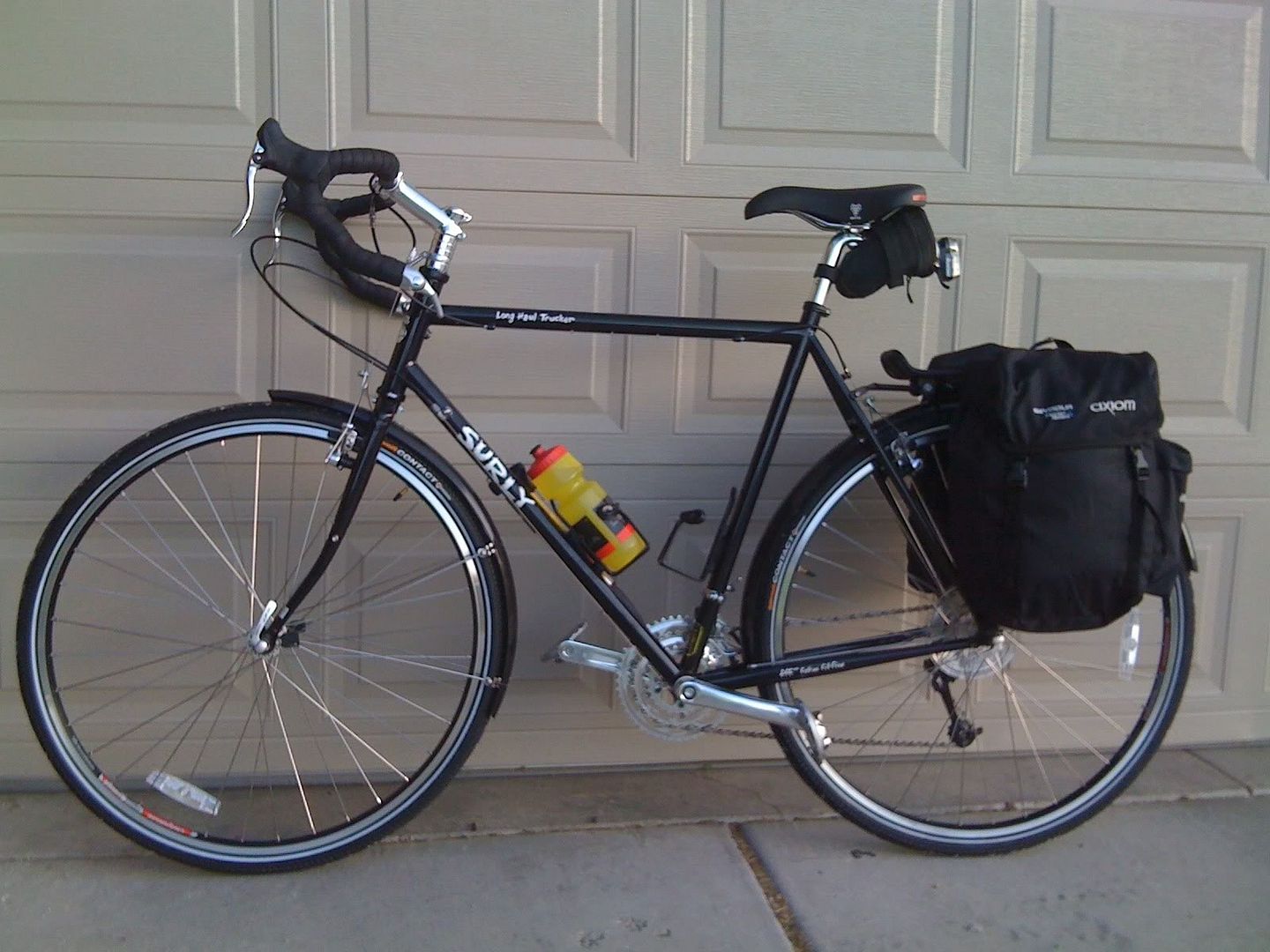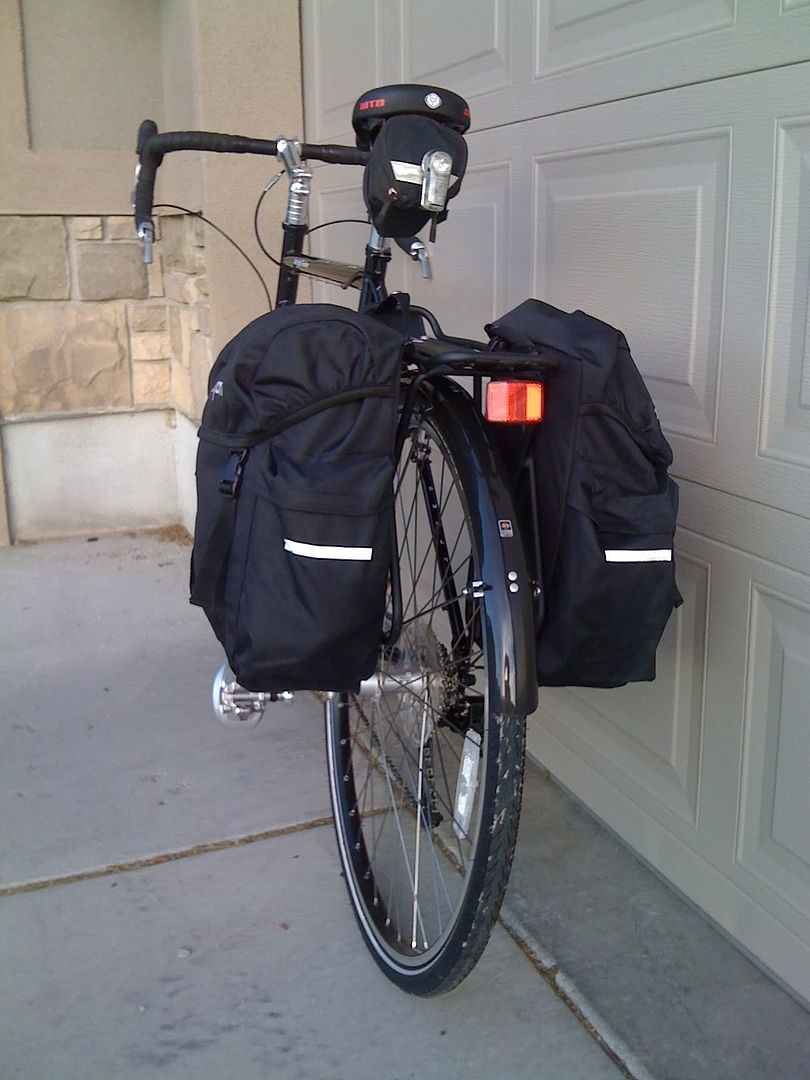 First Impressions:
Very comfortable! Nice riding and pedaling position.

Most people have never seen a bike like this. Basically it is half way between a mountain bike and a road bike. I like to think that this bike is to cycling what the KLR650 is to motorcycling.

Plenty of gears. The XT setup is smooth and works great. I'm not sure what anyone would use the lowest gear for. There is plenty of gear at the top end as well.

I had Mark change the handlebars out. The stock ones were not very ergonomic. Much nicer.

The seat is OK. It is a WTB mountain bike seat. I think I will swap it out sometime in the future, but for now it will be fine. They have some Brooks saddles in the store. A bit pricey, but Mark said they are well worth the money. Maybe I'll get one for Christmas. :)

I added fenders, a rear rack, water bottle cages, panniers, Shimano dual sided pedals (very nice!), and a light set. Mark gave me a great deal on all the accessories and he installed everything when he built up the bike. Wow! Where else would you get that kind of treatment? I also pulled the pump and my under seat pack for tools/tubes off my mountain bike.

Great brakes! The first time I grabbed a fist full of brake, it surprised me a bit.

Wheels. They are heavy, but rock solid. Lots of spokes. The tires on the bike roll well. I was worried about the size of the tires, but they provide a smooth and comfortable ride.

The bar end shifters are going to take some getting used to.

I have one nit-picky gripe. I don't like the routing of the shifter cables. I may have to change it.

This morning after I had it loaded up with my clothes, lunch and work stuff, I picked up the bike. Yes, it is heavy. I'm pretty sure I was over 40 pounds loaded up. However, when you get on and start riding it doesn't seem that heavy. I rolls nice, tracks well and cruises along at a nice pace. I did notice the extra weight as I climbed the hill to work this morning. I look at it this way. I could spend another thousand dollars trying to drop 10 pounds off my bike, or I could leave the 10 pounds on my bike and drop 10 pounds off my gut.
Bottom line. After the first ride, it seems like a great bike. This bike is rock solid. Well suited for the task of commuting 18+ miles each day.